How to Prepare for and Conduct a Successful Phone Interview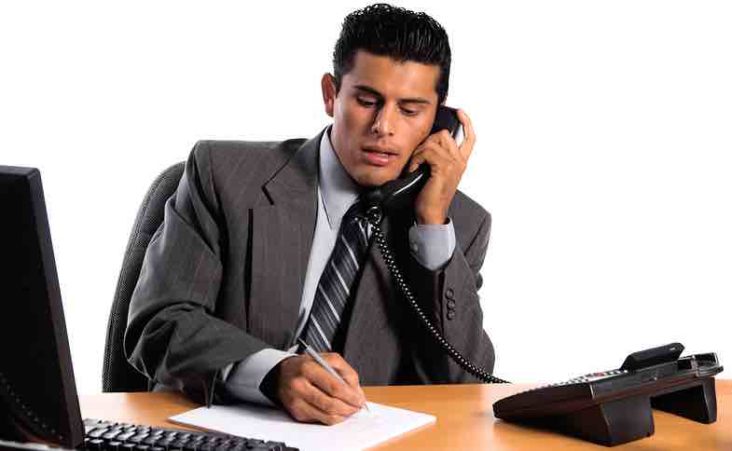 A phone interview is a screening process that is normally conducted by the HR Manager to select qualified candidates for face-to-face interviews.
*YOUR JOB = to secure a face-to-face interview by selling yourself to the company*
"Must Do" steps to take to prepare for the phone interview
Study the company website in-depth

Read every page you possibly can

Search the internet for pertinent information on the company

i.e. news articles, promotions, new senior associates joining the firm, mergers, acquisitions, etc.

Study the job description

Look for keywords/ key phrases they may ask you questions about (i.e. certain skills they are looking for, qualifications/ licenses needed, etc.)
How to control your environment before and during the phone interview
Eliminate noise

TV, children, music, dogs barking, etc.

Conduct your phone interview in a quiet place

Do not drive your vehicle, go to a restaurant, airport, or any public place during your interview

It is recommended to use a land line for best reception

If you will be using your cell phone, make sure you have good reception

Have your laptop with you with your resume available for easy access

This make is easy if the employer requests you to send them another copy

Use your laptop or a notepad to take any notes the employer may give you
Ready yourself as if you were having a face-to-face interview

Wearing pajamas or sweats during a phone interview can be distracting, making you feel too comfortable or even tired
Dress up, fix your hair, shower, do whatever it is you would do if you were meeting someone in person
How do you want to be perceived on a phone interview?
Be articulate in your speech and knowledgeable of the company
Be honest and sincere

Express to them how interested you are in the company and the position

Be friendly, enthusiastic, and positive

Let them know that you are a fun person to work with and a fun person who can get the job done

Be aware of your voice tone

If you had a bad day, it will be heard in your voice
Take some deep breaths before the interview to calm yourself
Do some basic exercises, do the hokey pokey to make yourself laugh, get encouragement from a friend or significant other – do what you can to clear your mind of the negatives
Do's and Don'ts of a successful phone interview
Keep your answers brief and to the point
Listen carefully to what is being said

Take notes with your laptop or notepad, if necessary

Do not elaborate unnecessarily
Do not talk over the interviewer or interrupt
Do not bad mouth your previous employer or co-workers
Refrain from sharing too much personal information
What to say to secure an invitation for an in-person interview
"Thank you for your time. I really enjoyed our talk. Based on our conversation today, I am highly interested in this position."
"What are your thoughts about us getting together for an in-person interview?"
"What needs to happen for me to get to the next step?"
"When will you be making your decision on bringing people in for an in-person interview?"
Appropriate follow-up after the phone interview
Send a "thank you" email

Send this email as soon as you can while you are still fresh in the interviewer's mind

Reiterate the reasons why you think you are a good match for the position
Express your interest in meeting with them soon
What questions to ask if you are invited for an in-person interview
Who will I be interviewing with?
What time should I arrive?
Can you tell me something about their management style and personality?
What is your dress code?
What is the company culture?
Where is the interview being held?
What to take with you to the interview
Clean resume that matches the one you sent to the employer
Portfolio or examples of your work that is pertinent to the position
References

Make sure all references are up to date with correct information